Organization Chart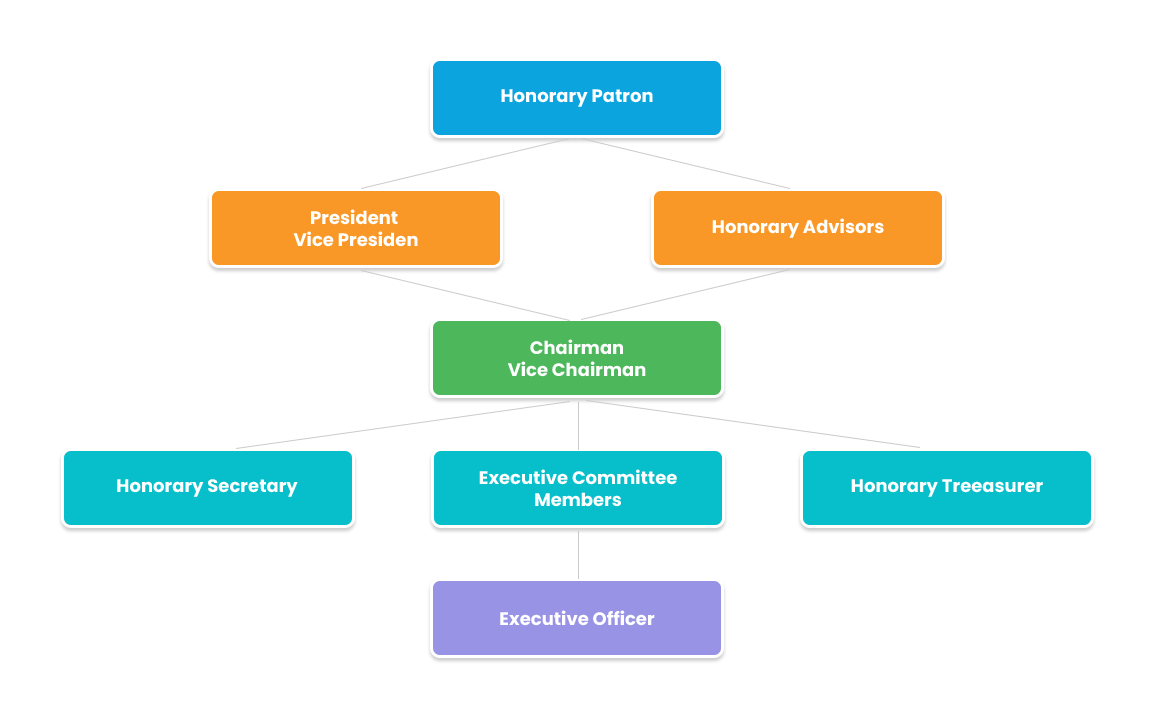 Our Team
Dr. CHOW, Pak Chin, JP
Founding President
Dr. KAM, Ting Kwong Joseph
Vice President
Dr. YEUNG, Fung Yee Emily
Chairman
Dr. CHING, Hok Ying Ruby
Vice Chairman
Dr. WOO, Chai Fong
Honorary Treasurer
Dr. YAU, Kin
Council Members
Dr. YIP, Pui Pui
Council Members
Dr. YUEN, Shi Yin
Council Members
View More
Our Annual General Meeting was held on May 24, we are honoured to have Ms. Leonie Ki, our honorary advisor, to attend our meeting. We reported our work during the past year and made a forecast towards the future. Thank you for all your support and suggestions, let's drive on for a more fruitful year!
Our Team- For the year 2020-2021
Honorary Advisors :
Dr. KO Wing Man, BBS, JP
Dr. Edward LEONG Che Hung, GBM, GBS, JP
Prof. John LEONG Chi Yan, SBS, JP
Ms. Leonie KI Man Fung, CPPCC Member, SBS, JP
Mr. David KAN
Mr. Anthony Francis NEOH, QC, SC, JP
Ms. Barbara WONG
Ms. Theresa CHOW
Ms. Winnie TAM, S.C.
Founding President :
Dr. CHOW Pak Chin, BBS, JP
Vice President :
Dr. KAM, Ting Kwong Joseph
Chairman :
Dr. YEUNG Fung Yee, Emily
Vice Chairman :
Dr. CHING Hok Ying, Ruby
Honorary Secretary :
Dr. LEUNG Kai Ching, Peter
Honorary Treasurer :
Dr. WOO Chai Fong, Donald
Council Members :
Dr. CHIU Yee Hang, Thomas
Dr. CHUNG Chung Yee, Derek
Dr. HO Kai Kit
Dr. HO, Mary
Dr. MOK Chui Yuk, Jennifer
Dr. YAU kin, Kenneth
Dr. YIP Pui Pui
Dr. YUEN Shi Yin, Nancy
Mr. Cheung Wai Lun, William